SEMICONDUCTOR TEST SYSTEM / QG TESTER
【MOS-FET, IGBT, DIODE】
This system has been developed for wafer measurement and can measure DC and QG measurements (R load) at once. The
measuring section is a sliding overhead type with a mechanism to minimize the measuring distance. The oscilloscope waveform is analysed and displayed on the software.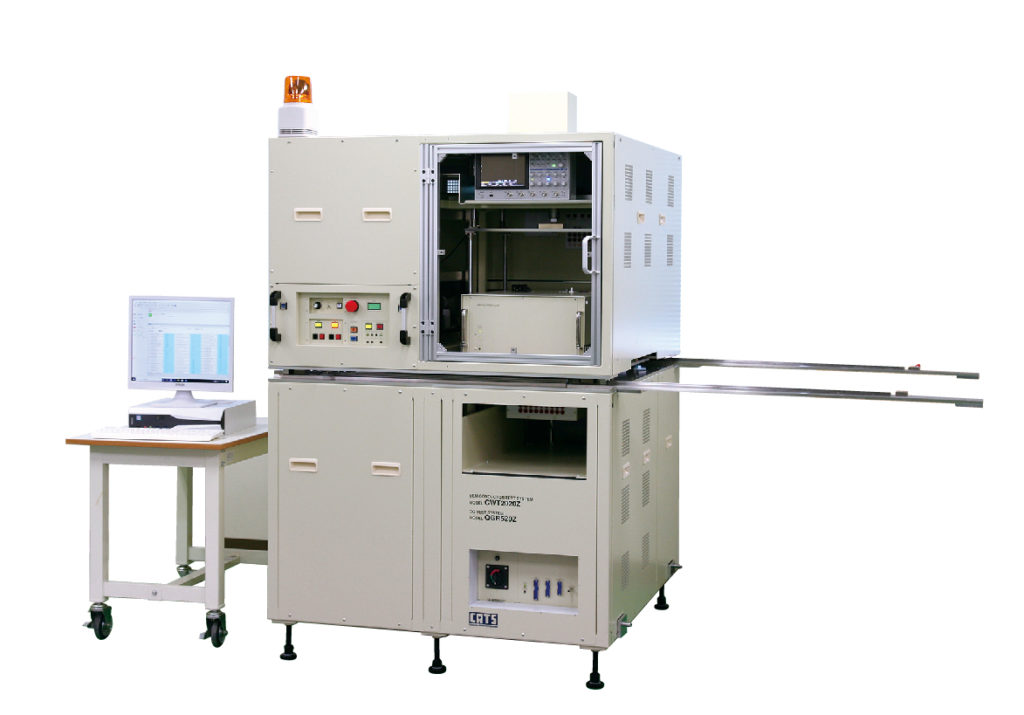 Contact by phone click here.
+81-186-35-2102
※Please call between 9 a.m. and 5 p.m. on weekdays