THERMAL RESISTANCE TESTER
【MOS-FET, IGBT, DIODE, GaN-FET】
THR1050Z has high power specifications with a maximum applied of 32 kW,and is ideal as a thermal analysis for power devices. This system is designed to measure MOS-FET, IGBT, diode, as well as GaN-FET. For temperature sensor measurements using thermocouples, the software displays measured temperatures up to 400°C.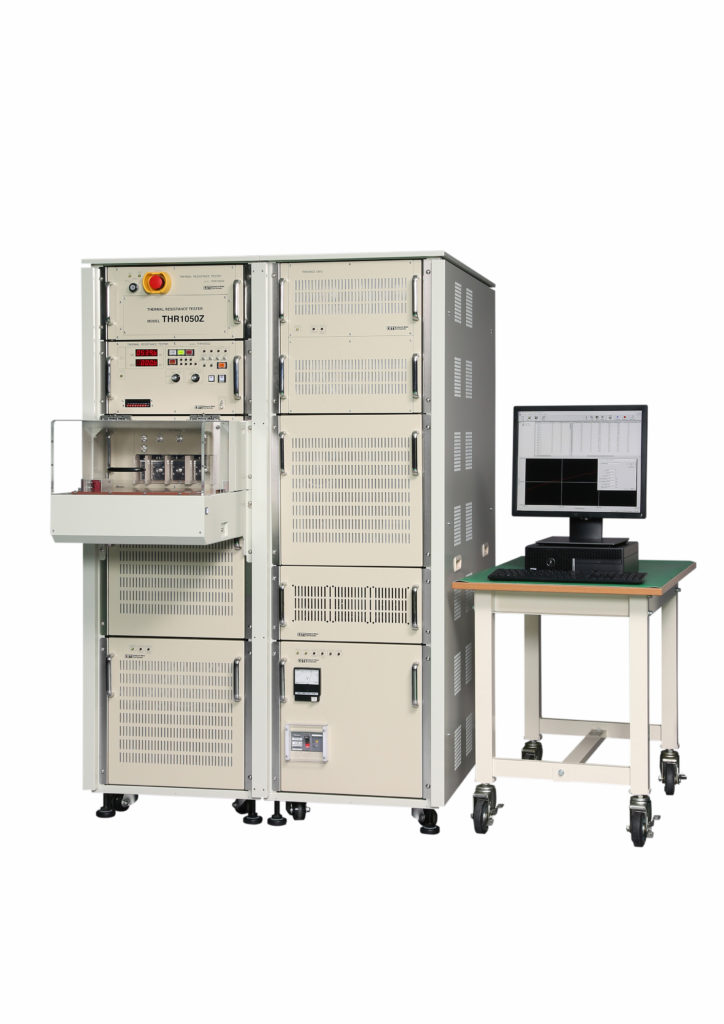 Contact by phone click here.
+81-186-35-2102
※Please call between 9 a.m. and 5 p.m. on weekdays